Gary Schnitz
MA, CMI, FAMI
Chair, Journal Management Board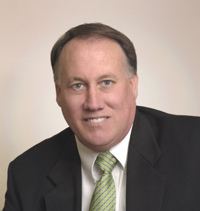 The members of our four organizations' governing bodies represent the Chief Strategy Officers of our professional societies. These individuals have been elected to represent our memberships, and, via their many conference calls, their electronic voting, and Interim Board Meetings, they carry out the all-important administrative responsibilities for our four professional societies. Perhaps even more important than this, these core groups stay informed about the membership and the profession, and they try to stay ahead of the "next big thing" in our respective fields.
The Association of Biomedical Communications Directors, the Australian Institute for Medical and Biological Illustrators, the Association of Medical Illustrators, and the BioCommunications Association all have benefited greatly from these amazing "brain trusts," more commonly referred to as ABCD's Board of Directors, AIMBI's National Council, AMI's Board of Governors, and BCA's Board of Governors. Our Association Presidents, Board Chairs, Officers, Directors, and the at-large board members focus on those key issues facing the associations and the collective memberships as well.
Being an association Board Member is very much a high-risk sport, and may put our elected colleagues unfairly in the limelight at times. Our leaders try to represent all of us and build consensus at the same time – a very difficult task indeed. Our Boards leverage existing resources and talent, maintain committee structure, stay informed about Artists' Rights, look at new market opportunities, and oversee functions like our websites, our publications, and our member benefits. Let's not forget that these folks are all volunteers with day jobs. These dedicated individuals rarely receive our thanks, and are perennially called upon to make correct decisions for us.
We may not all agree with every one of our Boards' proposals, motions, or action items, but most of us realize that the mantra, "You can't please all the people all the time" may well apply here. At times we may not readily see the purpose or justification behind an important decision, but I think that most of us can grow to accept these new directions and these new initiatives, as our associations move forward.
So how are our Boards doing, and what to they actually accomplish for us? Ask anyone who has been a Committee Chair or an Annual Meeting Chair, and they'll tell you that our Boards are invaluable. They are supportive, flexible, understanding, and help provide the information, resources, and professional growth opportunities for all of us.
Our Boards build community, and they lead with passion, strength, and wisdom.
Take time to thank them – they deserve it.


Gary Schnitz
Email: gschnitz@indianahandcenter.com