Gary Schnitz
MA, CMI, FAMI
Chair, Journal Management Board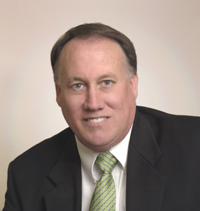 Imagine what our professions may look like 50 years from now in the year 2059. If you're twenty-something now and just out of school, then you most likely will already be retired from your day-to-day work by 2059. You've had a very successful, creative working life, and you can look back fondly at some of the advancements in biocommunications that you witnessed beginning around the year 2009.
Of course you'll be doing a lot of personal traveling now that you're retired. You're still making drawings, you're still painting, still taking digital photos, and of course still you're writing. You diligently keep an online digital archive of your creative work to be accessed as needed by your professional societies, and of course you maintain your family's online library of photos and video to help insure your own digital heritage. Many of your writings and articles have been published in the JBC, which by the way is now celebrating volume year 85 with the online publishing of issue JBC 85-1. Of interest, you can read the JBC just about anywhere now with those note-card sized Apple® plasma screen readers that we all carry around.
What follows here is a look at how you would have spent the last 50 years. Remember that it's now 2059.
First of all, if you're now a 70-year-old a medical illustrator, you will have noticed that sadly, line drawings died out many, many years ago. You did see a bottle of Higgins Ink at the Smithsonian some years back, but it's been a very long while since you actually owned a bottle. During your long career, you still picked up a yellow #2 pencil once in a while, but it was only to linearly conceptualize something. You made these rather loose medical sketches (you know, just enough to tell the story), but then you fine-tuned, polished, and finalized them in Photoshop Creative Suite 54. That's right; Photoshop®, the great bitmap and image manipulation software, is still around with the recent release of Creative Suite 54.
Over 90 percent of your work in recent years has been for the many web-based publications, online learning initiatives, and online professional certification groups. The once large medical publishing conglomerates have all but died out, mostly due to copyright violations. A creative new publishing movement has developed during the last 25 years, with more and more academic institutions, universities, and government institutions now providing excellent, insightful, high quality medical publishing. Many illustrators and photographers alike are currently working for these institutions enjoying excellent pay and great benefits, all-the-while maintaining the creative rights and authorship to their valuable work. Times are good for the illustrator, medical photographer, and biocommunicator.
We've also experienced a resurgence of medical and bioscience self-publishing, all taking place with intensive peer review oversight. The latter has insured that this new publishing modality maintains an excellent track record relating to accuracy of information, universality of investigation, and academic relevance.
If you're a medical photographer, or other biocommunicator, you will have seen unbelievable advancements in the area of image capture. Intra-operative photography has been replaced by image capture and video capture technologies that are now built into the operating room ceiling lights. Both video and high definition still images are now recorded from the same camera making your work less intensive. Patient photography and recording also has been simplified by these same technologies.
For most medical illustrators, still-image illustration with Photoshop® was only just a start, as you most likely have become an animator sometime during your career. After all, most publishing clients began to request, then require, motion media by 2030 for all of their online books. In a strange twist, even the term "animator" went away by 2035, as motion media has become the standard for medical illustration. Somewhere along the line, it was felt that the tools that we used to create still or motion media no longer should define our product; a medical illustration simply became just that – a medical illustration. A Photoshop® illustration or Cinema 4D® animation became less and less known by those software-inclusive names, and more known for what they are – medical illustrations.
You might remember that in the late 1980s we illustrators once had a section in our AMI Meeting Salons called "Computer Generated." This category included all those illustrations produced on Wavefront Technologies, SGI IRIS, Dicomed, AutoDesk, and Genigraphics hardware. As time passed, the need for this category's "Computer Generated" nomenclature became apparent, as our medical illustration techniques become more and more computer intensive. We swapped out the "tool" name, and in its place we created categories that were more purpose-driven.... Advertising Illustration, Editorial Illustration, etc.
Similarly, the term "animator" fell in to disuse by around 2035, and we opted for the more generic, more inclusive (old school) medical illustrator term.
I hope you enjoyed this 50-year look forward.


Gary Schnitz
Email: gschnitz@indianahandcenter.com